PODOSmart is a solution for healthcare professionals to improve the clinical assessment of patients with a variety of mobility disorders. Composed of 6 pairs of insoles connected wirelessly to a mobile application, PODOSmart allows for objective measurement of your patient whilst walking or running, in real-world conditions, anytime, anywhere.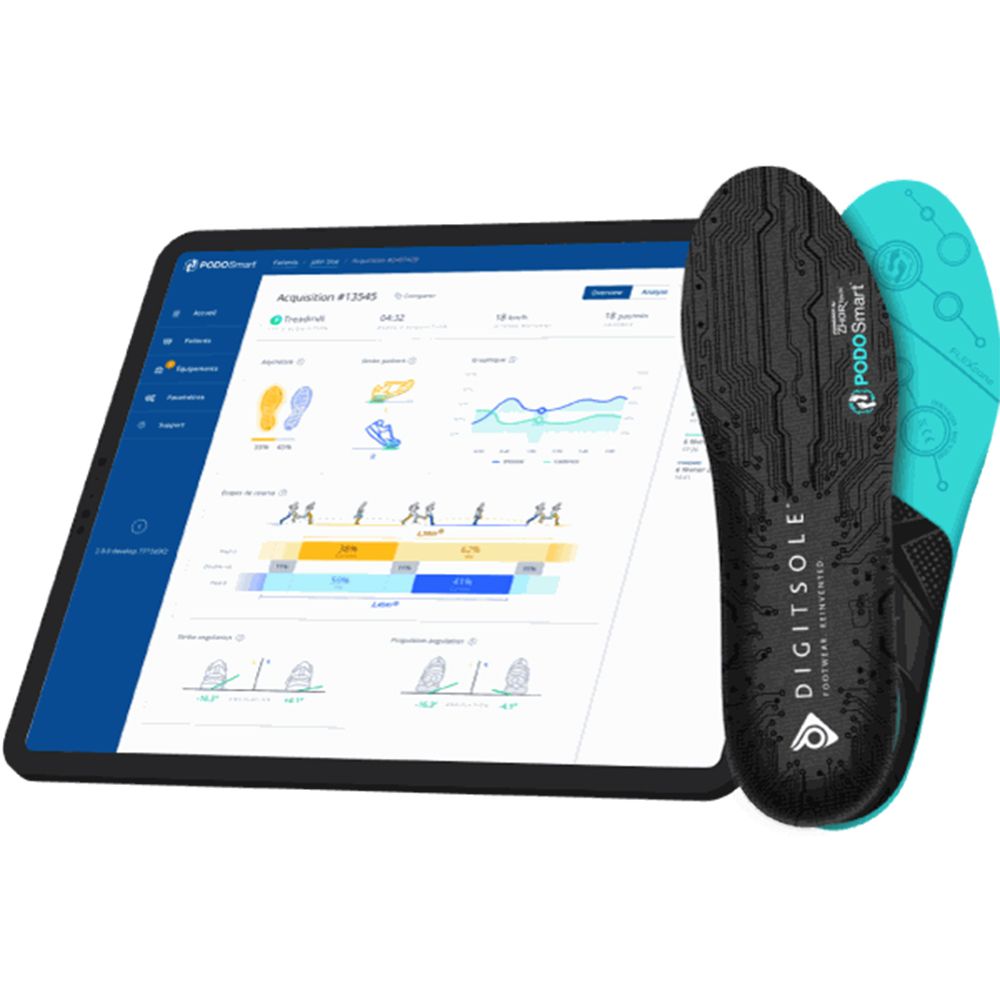 Simple and easy to use!
Easily perform a run or gait assessment with no loss of preparation time: there are no adhesives, elastic bands, clips or wires, nor any bulky or complex equipment. Just put the smart insoles in your patient's shoes and get started!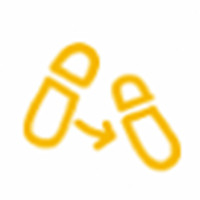 The practitioner puts the PODOSmart connected insoles in the patients shoes.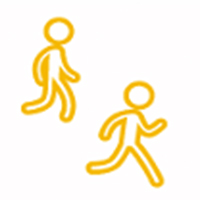 The patient starts walking or running whether inside the clinic, on a treadmill or outside.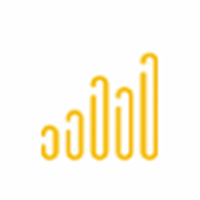 Once finished, the practitioner can analyse the activity through an easy to use web application.
Precision of a laboratory in real-world conditions
Accurately assess a patient's running or walking profile in their own footwear on a treadmill, in your own clinic or outside within minutes without the need for an analytical laboratory or bulky, expensive equipment. PODOSmart is simple to use, mobile, portable and cost-effective.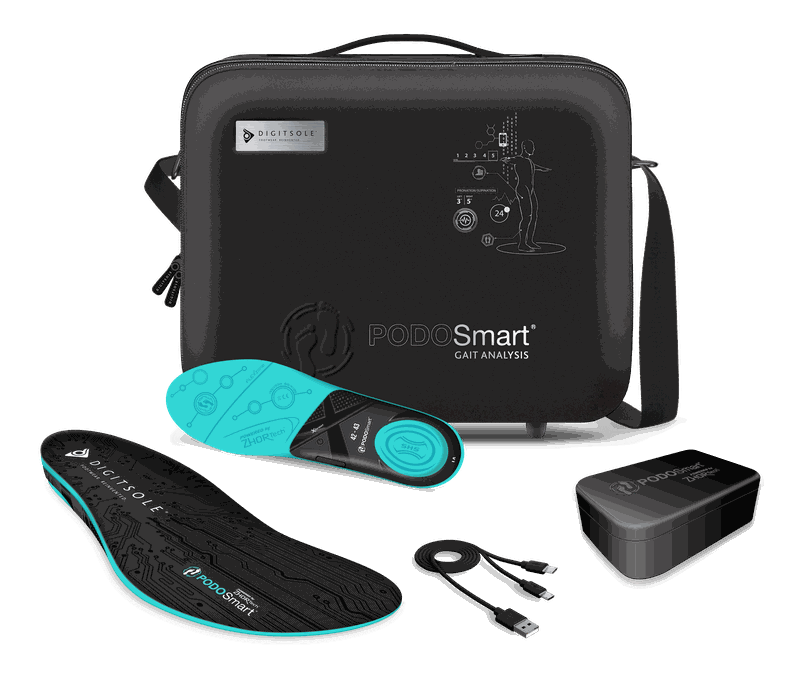 Assess multiple biomechanical parameters
Measurement of spatiotemporal parameters
Metrics: variability, asymmetry, gaitline, propulsion rate.
Kinematics: pronation/supination angle, foot progression angle, steppage, clearance.
Spatio temporal: speed, cadence, stride length and velocity, stance phase time, swing time, propulsion speed, double support, contact time.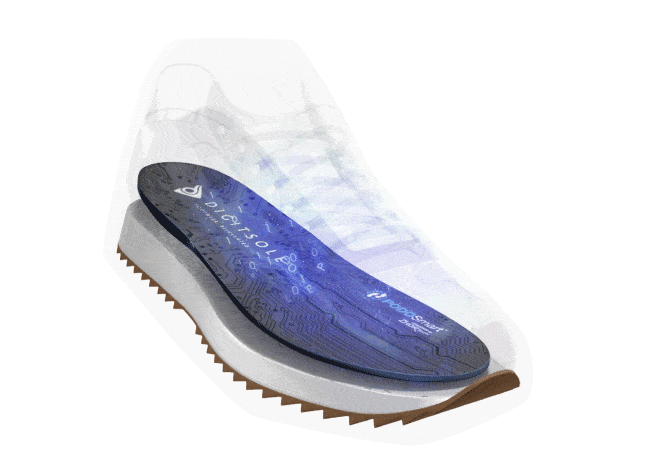 Enriched patient card
integrates an enriched patient card and an intuitive activity analysis process allowing practitioners to centralise all relevant information for each patient: Pathology, reason for consultation and medical history, location and level of pain, walking aid support and type of shoe.
Information that provides a global and detailed view of the patient's condition but also a better follow-up over time.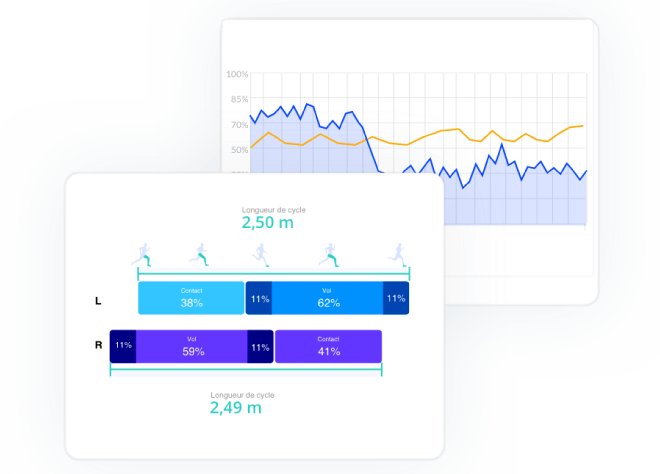 Sharing results during the consultation: Engage your patient during the consultation by presenting the activity results in a simple way directly via the software. Comment on the results and export a PDF analysis that you can share with the patient or with other healthcare professionals.
Display results on a tablet, computer or mobile: Facilitate your activity by using a solution adapted to your work environment. Simply perform a gait or run analysis, wherever you are and view the results on a computer, tablet, or smartphone.
Compare analysis and follow-up evolution: Compare gait parameters over time during a patient's activity with colourful graphic illustrations that highlights alteration in walking or running. You can compare 2 specific activities to each other, or create an overall view of the evolution of the activities over time.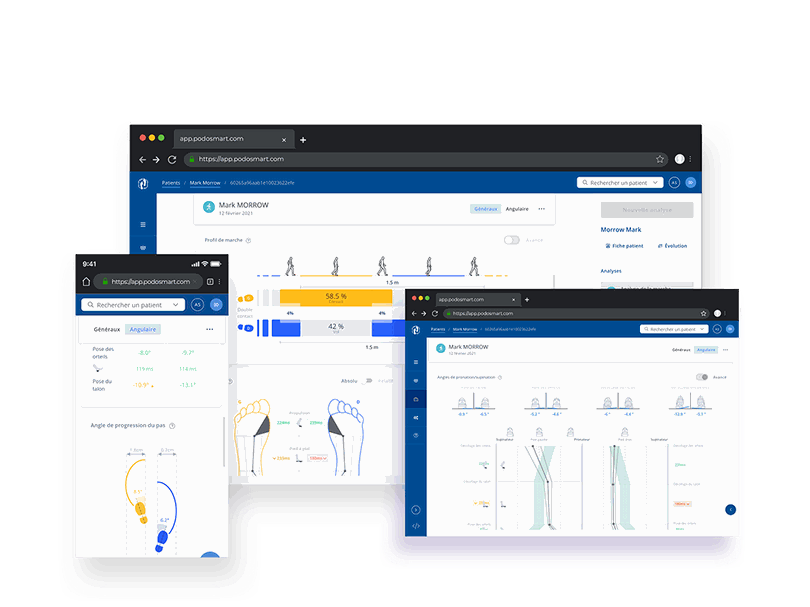 An easy-to-use web application
We have developed a dedicated, easy to use and intuitive web application that allows practitioners to analyze the results of their patients' walking and running activities performed with PODOSmart intelligent insoles.
Get Started with a free demo
Register with the developers for this service and begin your journey.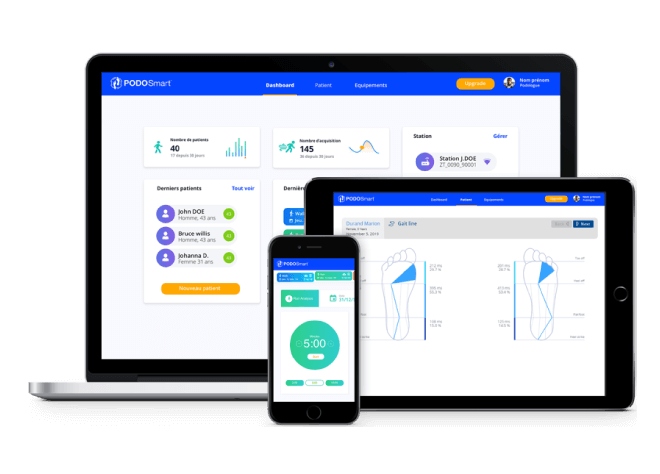 Enhancing Biomechanical Assessment using PODOsmart
By Gill Newhouse Podiatry
Gill Newhouse Podiatry is a large HCPC registered Podiatry Practice; with clinics at Knott End and Garstang in Lancashire and a domiciliary care service.
Gill has kindly provided an insight into introducing PODOsmart into her practice.
Want to know more on PODOsmart then contact our sales team for more.