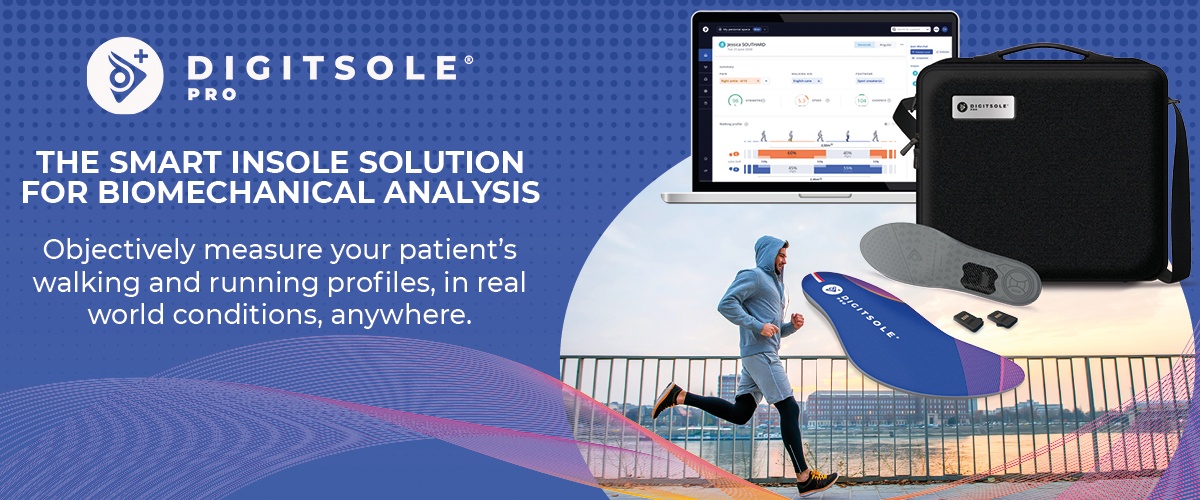 In Depth Biomechanical Analysis
Compromised of 6 pairs of connected insoles, Digitsole Pro improves patient assessments by measuring objective biomechnical data which cannot be observed by the naked eye.
Results are translated into clinically valuable data which can be used to guide practitioners when proposing the most suitable course of treatment.
For A Range Of Practitioner Types And Patient Profiles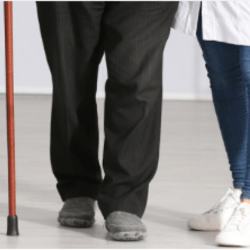 Slips, Trips and Falls

For patients at risk of falls through poor balance and muscle weakness
Assess and monitor patients at greater risk of slips, trips and falls with detailed analysis of stride length, speed, symmetry, cadence and foot clearance.
Suitable for:
Patients: Elderly, Neuropathic Patients
Practitioners: Podiatrists, Nurses, Orthotists, Osteopaths, Physio, Occupational Therapists.
Read Case Study HERE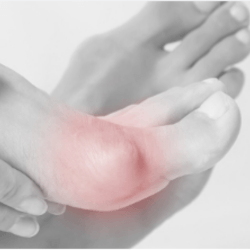 Pain, Injury and Rehabilitation
For patients with pain and injury complaints
Effectively assess the walking or running profiles of patients suffering from pain and injury, identifying area of concern and translating into clinically valuable data. Assessment results can be used to propose suitable rehabilitation programmes and monitor over time.
Suitable for:
Patients: All ages
Practitioners: Podiatrists, FHPs, nurses, OHPs, Osteopaths, Physio, Orthotists, and Prosthetists.
Read Case Study HERE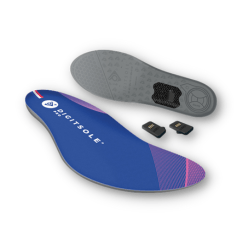 Developmental

For Paediatric Development
Assess and monitor the developmental stages of paediatric patients as they progress through to adulthood. Assessment data can be used to identify issues in the early stages of development enabling practitioners to implement preventative treatments or propose suitable rehabilitation/treatment programmes.
Suitable for:
Patients: Paediatric
Practitioners: Podiatrists, FHPs, Nurses, Orthotists, Prosthetists and Physio.
Read Case Study HERE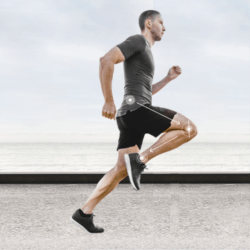 Sports Performance

For Improved Athletic Performance
With detailed Walk, Run and Jump analysis options, Digitsole Pro provides deep and meaningful biomechanical data which can be used to monitor sports injury rehabilitation, improve athletic performance and prevent injuries before they occur.
Suitable for:
Patients: All ages
Practitioners: Sports Scientists, Podiatrists and Physio.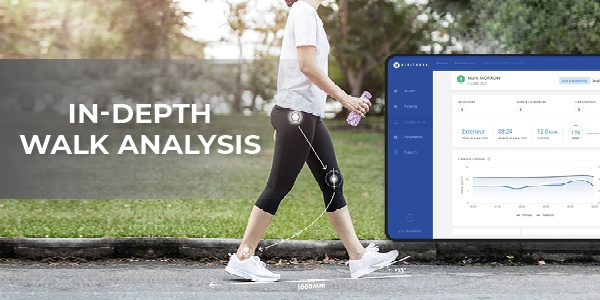 In-Depth Walk Analysis
Digitsole Pro provides practitioners the ability to analyse a patients natural walking pattern, inside or outside a clinic, with a simple 1 ½ minute walk, with or without walking aids. With Digitsole Pro, the requirement for patients to land correctly on a pressure platform is avoided.
In Depth Run Analysis
Digtisole Pro provides practitioners the ability to analyse and follow the running profiles of patients in real life conditions. Through GPS signal, patients are able to run on various surfaces, inlcuding runnings tracks, roads, sports fields or treadmills.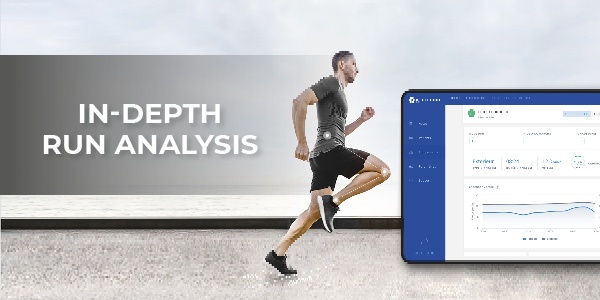 Why Choose Digitsole Pro as your Gait Analysis Assessment Tool?
Digitsole Pro supports practitioners in patient assessment and makes your daily life easier…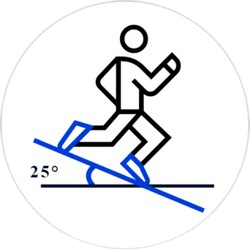 Analyse In Your clinic, on a Treadmill or Outdoors
Accurately assess your patients' walking and running profiles, whether inside your clinic, on a treadmill, or outside, without the need for expensive equipment. Digitsole Pro is simple to use, mobile, portable and cost effective.
Share On Screen Results with Patient During Consultation
Visually engage and communicate results on screen, making it easier for patients to understand and comply with recommend treatments.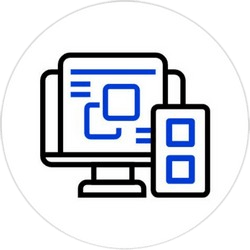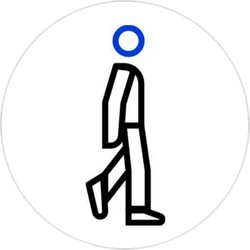 Objectively Evaluate Treatment Efficacy
With detailed comparison and evolution features, Digitsole Pro allows practitioners to compare assessments over time, evaluating treatment effectiveness and patient compliance
Enriched Patient Card
Digitsole Pro integrates an enriched patient card allowing practitioners to centralise all relevant information for each patient, including: Pathology, reason for consultation, medical history, location, level of pain and type of footwear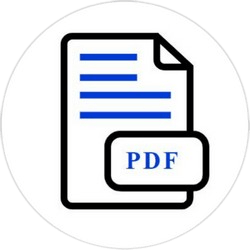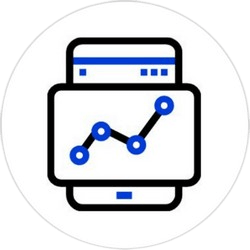 Display Results On A Tablet, Computer or Mobile
With cloud based storage, Digitsole Pro assessments are available to view by all team members, across multiple clinics, regardless of where the initial analysis was taken. Results are easily accessible via computer, tablet or smartphone.
---
Reviews
"We increased our fee for biomechanical assessment from £90 to £150. We have also seen an 83% increase in the number of biomechanical assessments booked."
Gill Newhouse - Podiatrist
"DigitsolePro allows me to have a dynamic quality study. It is very intuitive and easy to use. I can better explain the treatment plan I propose to my patients."
Fabrice Millet - Podiatrist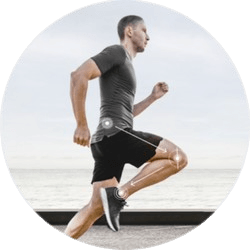 Performance Rehab
The Digitsole Pro Performance Rehabilitation module analyses the jumping capabilities of a patient to monitor sports injury rehabilitation, improve athletic performance, and prevent injuries by accessing risks and tracking results.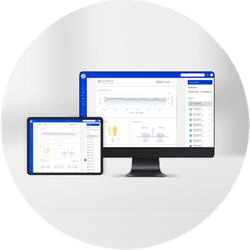 Video Analysis
A video linked to the walk/run analysis is also now available. Using this additional model, video analysis prevents patients having to walk/run more than once. Information is contained within 1 analysis instead of separate files.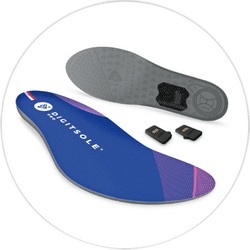 Paediatric
Paediatric insoles are available to allow you to analyse younger patients through run / walk and the performance rehab module. The insoles start at EU size 30 and go to size 34. Size 35 is the start of the adult kit.
---
Digitsole Pro Case Studies and Research
The case studies below will enable a user or prospective user to more fully appreciate how Digitsole Pro can be used in a clinical setting with a range of different conditions and patients.
Although the research below is for the PODOSmart insoles the Digitsole Pro (DS Pro) has the same inertia device within the DS Pods that were in the PODOSmart insoles. The algorithms are improved although based on the PODOSmart, the only main difference is the connectivity and the charging.
---
FAQs
DS Pro (Digitsole Pro) is the "big" brother to the PODOSmart. It is a gait analysis system suitable for the use on people age 7 upwards (with the extra paediatric insoles).
It comes with a carry case containing the following items:
6 insoles with the following sizes: o (EU size) 36/37, 38/39, 40/41, 42/43, 44/45 and 46/47
2 DS Pods (1 right, 1 left)
1 DS Pods charger kit, consisting of a usb charger plug (requires a usb to 13 pin adapter) and a charger dock
Document indicating where the user manual may be found and how DSPods can be inserted into Digitsole insoles
1 document describing how to use the charger kit
And a strap.
The carry case is large enough to kit a small laptop or tablet inside.
The full charge time is 2 hours and 30 mins which will give you a stand by of 1750 hours.
However, remember to charge DS Pods before leaving them disconnected for extended periods of time to avoid damaging the battery.
The Digitsole Pro® interface is compatible with both PCs and tablets (iOS, Android and Microsoft). We advise you to use Google Chrome (version 87 to 90), Firefox (version 82 to 85) or Edge (version 86 to 87).
The DS Pro is an in shoe device and with the Bluetooth technology provided through the pods allows natural walking or running.
For example:
You set the device off within the clinic using the phone app and then ask the patient to go for a walk around the shopping centre or the street the practice is located on. This will allow the patient to go into their normal gait pattern.
Whereas when a patient is asked to walk across a pressure plate often they will hesitate at the edge before walking across it which can lead to abnormal readings.
A pressure plate can't tell you how much the patient raises their foot from the ground when in swing phase which is useful for rehabilitation.
A pressure plate is unable to analyse a running gait.
This is now done with the DS Pro through your phone app, whereas with PODOSmart it was done on the computer. Making it a lot more accessible.
This is so the DS Pods communicate with the blue tooth device.
This is because the DS Pods once they have communicated with the device, store all the information during the analysis and this is downloaded to the cloud when you press stop.
The data once downloaded can be viewed on a computer. Alternatively you can print pdf report, which can be then shared with the patient or another health care professional.
Digitsole have published that there are no contra-indications to the use of the product; however they have stated not to be used near a MRI scanner. As this has not been investigated for heat and undesired movement within this location. Seehy340- users manual page 4
Patients should not be heavier that 200kg (31.5 stone)
Patients have to be able to walk 20 steps, this can be with a walking aid e.g. walking stick / Zimmer frame; however it is recommended for the patient to walk a minimum of 1 minute 30 seconds.
Therefore they have to have the capacity to understand the instructions for the analysis.
Speed for walking is recommended between 1km/h (0.6 mph) and 6 km/h (3.73 mph), below that the accuracy is more limited, also below 1 km/hr (0.6 mph) the patient is seriously at risk of slips, trips and falls impacting on their health and mortality.
Speed for running is recommended at 8km/hr (4.97 mph)
Children with a shoes size below EU 30 or UK 11
Work boots / shoes with a metal mid sole.
Adults with a foot size larger than EU 47 / UK adult size 12 / 13.
Yes as long as their shoe size is larger than EU 30 / UK 11 and they can understand the instructions given to enable the analysis.
With an anti-bacterial wipe e.g. Clinell. Do not emerge into water as this could ruin the insole top cover.
Do not put the DS Pods into water, gently clean with a Clinell wipe if required. However they can be used in wet conditions e.g. when it is raining or walking through puddles.
You need to have some basic biomechanic knowledge as this helps with the analysis for the results.
Review the gait cycle, consider what conditions may affect the different phases of stance phase and swing phase. This is where some basic anatomy knowledge will be needed.
Walking analysis from Digitsole
Running analysis from Digitsole
Watch the Canonbury website / emails for training sessions on Biomechanics being advertised, as well as webinars on DS Pro!
The DS Pro currently doesn't link to any orthotic system. It will give you the information to where there are issues within the gait cycle. However, it is your knowledge and understanding that will provide education to the patient, stretching and strengthening and / or orthotics to manage their issues.
More FAQ can be downloaded in this PDF document.