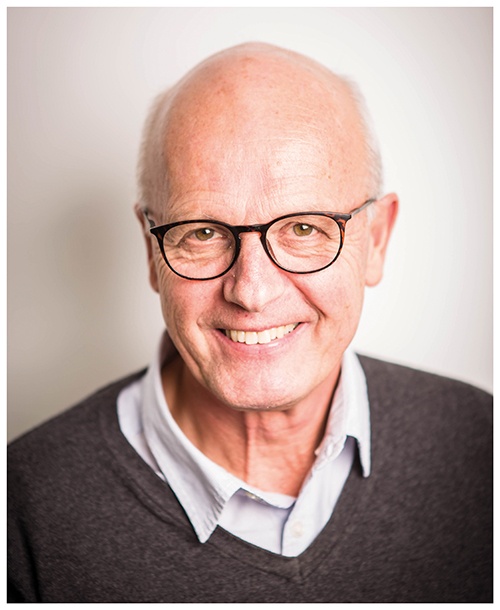 From our small and humble beginnings in Canonbury, North London, in 1983, Hans Bakker started Canonbury with one mission - to supply a 'One Stop Shop' range of foot care products to the UK Podiatry profession.
40 years later we've achieved this and so much more, and are now proud to occupy a purpose built head office factory unit with over 23,000 square feet of space. We are also proud to employ over 40 members of staff, whose responsibilities include buyers, equipment specialists, marketing, IT support, customer service, Training & Education Manager (a fully qualified ex-NHS podiatrist and lecturer) and 2 experienced Business Development managers who cover the UK and Ireland.
To this day, Canonbury has remained committed to supporting the Podiatry and Foot Health profession through our innovative products, training & education programmes and offering our help and support to a range of practitioner types.
Being the UK's leading Podiatry specialist, we're proud to hold the most comprehensive range of products and largest stock holding in Podiatry, with all items sourced from leading manufacturers, providing the highest quality, at the greatest value.
Although same day dispatch/next day delivery cannot be guaranteed, we are proud to achieve this on over 85% of orders.
Our History
Take a journey through our history, from 1983, highlighting our biggest events and milestones which have made Canonbury the company we are today.
---
Exclusive brands
40 years into our journey we're proud of the relationships we have made and are delighted to exclusively represent a number of Podiatry's most popular and innovative brands, including: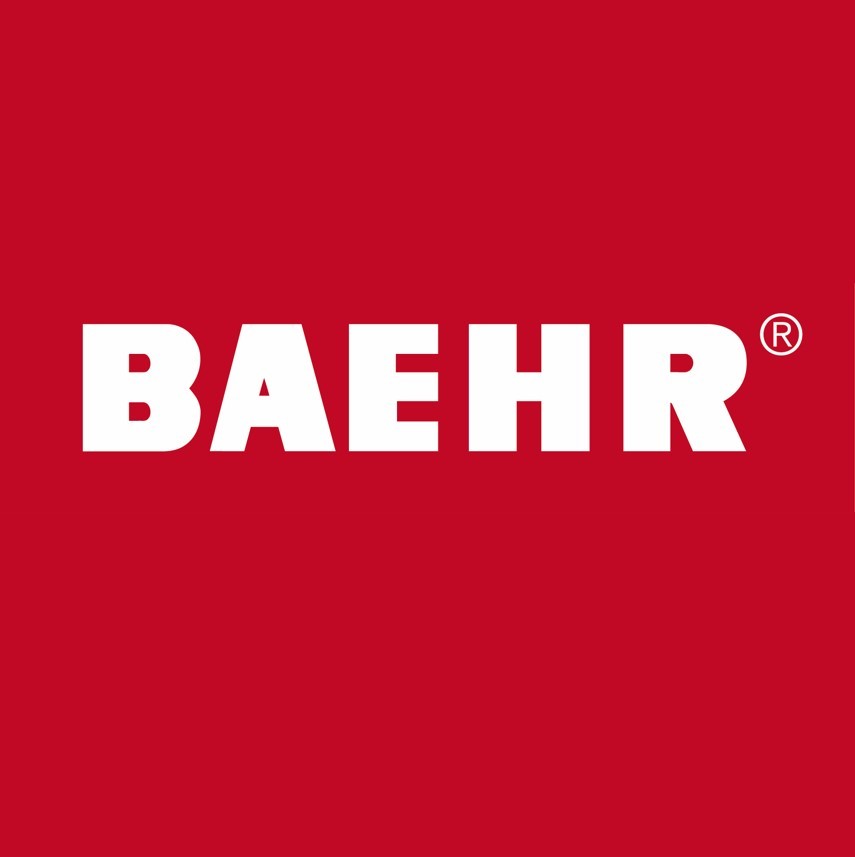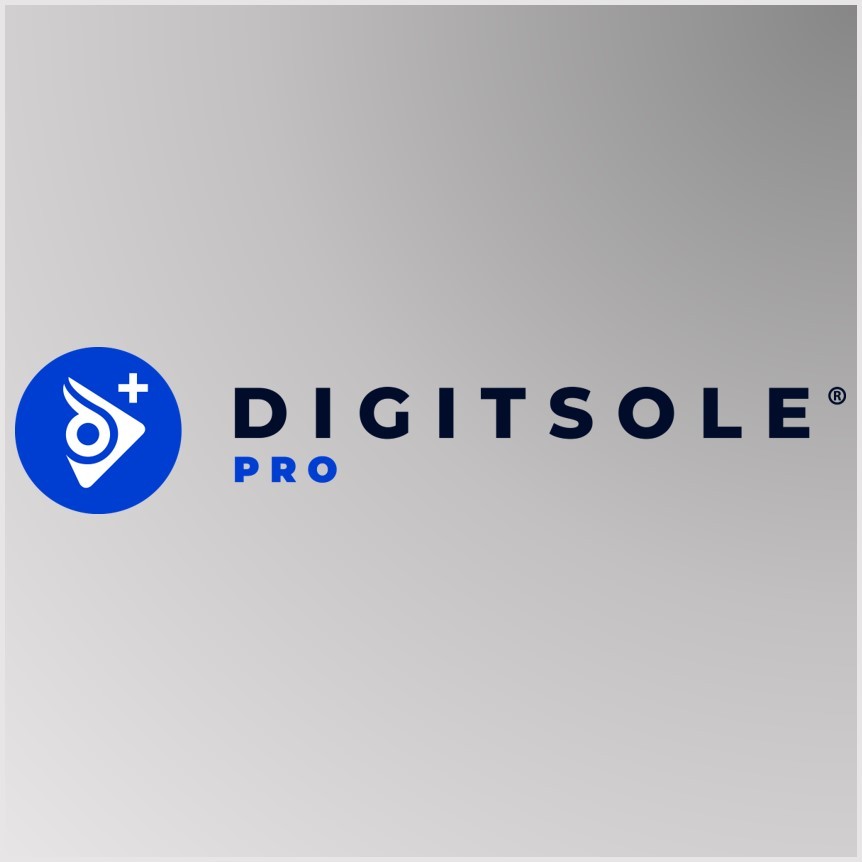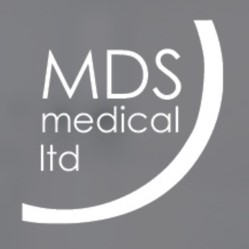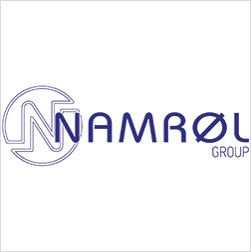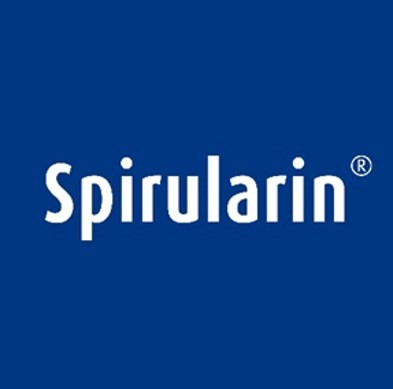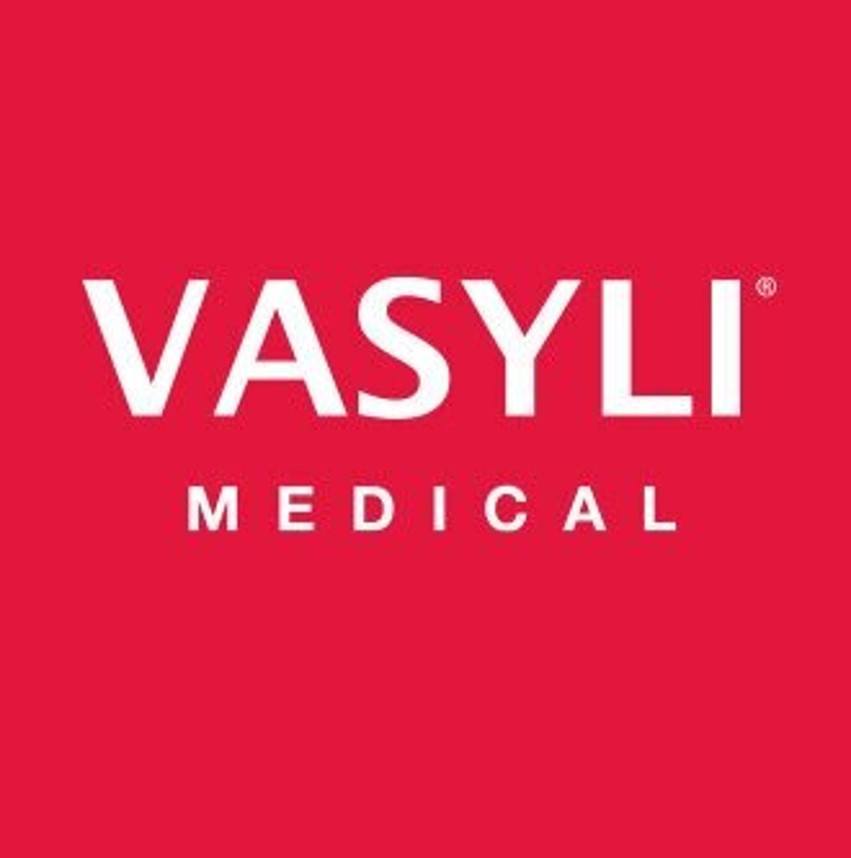 ---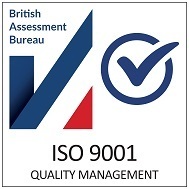 In 2018 the Company achieved certification to ISO9001:2015, the world recognised quality standard, so you can be assured that everything we do is backed up by externally audited quality control systems.
Customers can choose to order online by logging in here, emailing us at [email protected], calling our experienced customer service team on 01280 706661, or through your Business Development Manager
Thank you for taking an interest in Canonbury and our history We look forward to continuing to work with you all and supporting the profession for many years to come.
---
Hear what our Partners have to say...
"I first met Hans when I was working in City & Hackney and he had his warehouse in Ada Street 40 years ago!! Since that time I have got to know him as someone who is dedicated to providing his many years of experience to the benefit of our profession and more importantly as a friend.
I have worked with him on many projects and joined the journey when he introduced Vasyli orthoses to the UK. We have collaborated many times, travelled together and shared drinks and jokes – he is one of the best joke tellers around and has, in his time, encouraged me to tell jokes during presentations – did I tell you the one about the chap with daily headaches?
His generosity is second to none and gaining his friendship has been one of the great benefits of my professional career – I look forward to many more experiences.
Many congratulations on all you have achieved and many more thanks for all you have done for our profession and myself personally."
Trevor D Prior BSc Hons FRCPodS FFPM RCPS (Glas), Consultant Podiatric Surgeon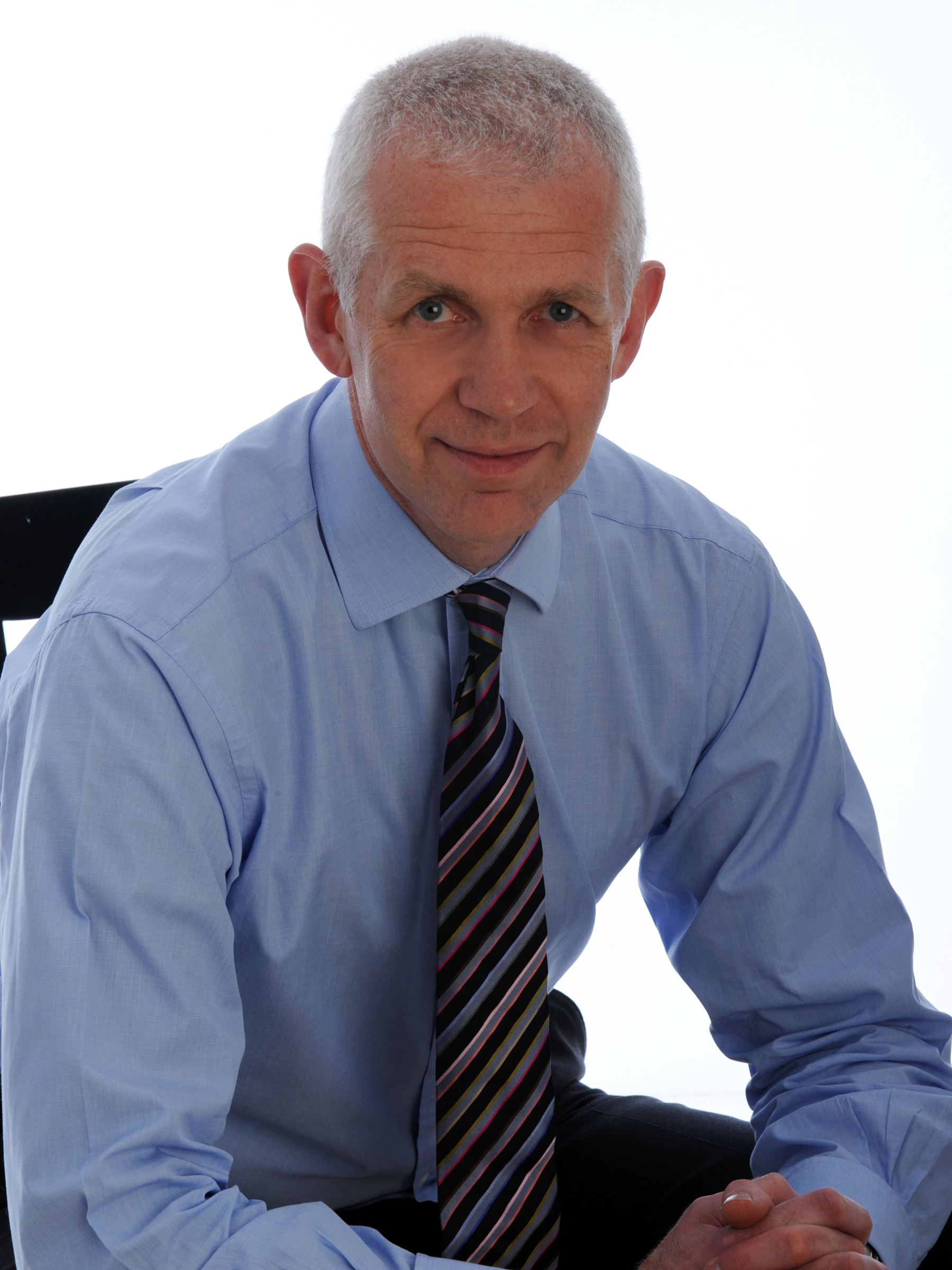 ---
"As a podiatrist with 36 years spent in the profession, Canonbury has been present throughout my career. To me, the company has evolved as more than just another supplier. From my earliest interactions with Hans Bakker and the company it was evident that the ethos was to give back to the profession and support it in many different ways. From supporting awards and student graduations through to sponsoring events and most recently, supporting the delivery of continuing professional development articles. May I wish the company a happy 40th birthday and many more thereafter!"
Dr Ivan Bristow PhD MSc (Oxon) FRCPodM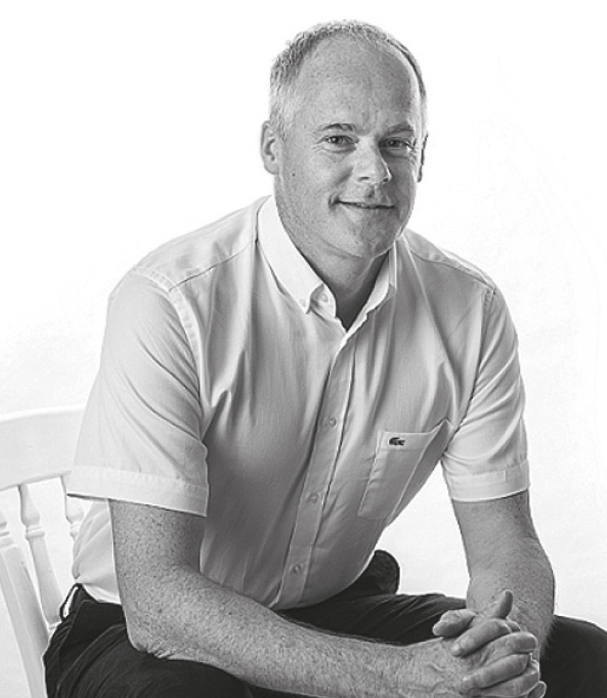 ---
"Just wanted to send you a note congratulating you on 40 years of business in the podiatry community. Hans, your support and presence have meant a lot to me. Thanks for all you have done my friend. Wishing you the best for the next 40!"
Howard Dananberg, Podiatrist (retired) and member of Vasyli Think Tank
---

"Hans, please accept my sincere congratulations for your 40 years of service to the physio and podiatry community! It speaks volumes that you have shown "staying power" over all these years while others have come and gone.
One of my fondest experiences was the Canonbury Conference you coordinated in partnership with Vasyli with a world class panel of experts that I was privileged to be a part of. Those presentations were also captured by your expert team, and I continue to reference them in seminars that I teach... the metatarsalgia talk has been viewed over 26K times on YouTube.
Best wishes for all that lies ahead, and I will tip a pint or two in your honor (and I will no doubt be joined by Trevor Prior on that!)."
Brian Hoke, Doctor of Physiotherapy, member of Vasyli Think Tank

---
"Hans Bakker!!!
I trust that all is well with you and yours.
I just heard from Terry (Mitchell) about the anniversary and your astonishing longevity!
Here's to making a difference and paying it forward and helping our patients move through the world a little better. "
David Armstrong, Professor of Surgery, Director of Southwestern Academic Limb Salvage Alliance and member of Vasyli Think Tank
---

"Canonbury Healthcare: 40 years of servicing the Chiropody Podiatry and Physio professions.
I first met Hans Bakker at a trade show back in 1993. He was being pushed around the exhibiters area in a wheelchair laughing as he passed by me. I was looking for a distributor for what was then an unknown brand of customisable EVA foot orthotics from a company named Vasyli based in Sydney Australia. Could this person be taken seriously?
We agreed to meet at his office in Ada Street, Canonbury, the following week. The offices and warehouse were small but very well organised. It had the feeling of a family business. Everyone chipping in to get the last order out for that day as the customer was promised it would be delivered tomorrow.
We shook hands that day on a deal for Canonbury to take some Vasyli samples on a trial basis. The rest, as they say, is history.
Step forward 40 years and nothing has changed, apart from the size of the operation. Hans's word is his bond, and his integrity has underpinned Canonbury's success to be, in my opinion Podiatry's premier supplier. Hans would rather deliver equipment personally to customers than sit in a board room crunching numbers. He is unique.
Personally, I owe Vasyli's success to Hans's assistance and generosity in the early years. We would attend meetings and exhibitions across the country and in Europe. I was treated as "one of the family" and for that I will be eternally grateful.
Hans has a gift of endearing himself to you. My wife, Jan, and daughters, Laura, Katie and Amy, simply love the guy. Who am I to argue?
Our adventures on the road throughout the last 40 years could fill a rather large book that would bring a smile and laughter to brighten anyone's day.
Hans, congratulations once again to you and your entire team at Canonbury. I look forward to toasting your success when next we meet, my shout!
Much love"
Terry Mitchell, Director of Biomechanical Technologies, Caleres Group LLC (incorporating Vionic and Vasyli Medical)

---
"Canonbury is 40 years young - WOW!!!! On one hand I can't believe that 40 years has come around so quickly but on the other hand I have known Canonbury and Hans as part of the very foundation of the podiatry establishment in the UK for the vast majority of my career.
Not only did Canonbury supply much of the high quality equipment used in the service I had responsibility for, but as a company and team under Hans's leadership Canonbury were always incredibly generous and supportive of many of the initiatives I became involved in, including the Healthy Footwear Guide (HFG) scheme. Donations, time, personal involvement, use of their staff, use of their own meeting facilities and more - nothing has ever been too much trouble.
Canonbury have fully deserved to flourish in the world of Podiatry in the UK as they have done over the past 40 years and I hope that they continue to thrive as well as they have done for the next 40 years and more."
Professor Wesley Vernon OBE, BSc(hons), MSc, PhD, CHMS, DPodM, CSci, MSSF, FFPM RCPS(Glasg), FRCPodM, FCSFS


---

"The Institute of Chiropodists and Podiatrists (IoCP) would like to congratulate Canonbury on their 40th Anniversary. Over these many years, we have had the pleasure of working with various members of the team including the wonderful Hans, who even now takes the time to always say hello and share one of his many jokes! The knowledge of the Canonbury team of both our profession and the products they bring to the market, is always exceptional and delivered in such a supportive, approachable, and helpful manner. The team always show passion and excitement for product innovation, fully understanding the requirements of the podiatrist/foot health professional. You cannot ask more from a trade partner than what Canonbury offer. Here's to another 40 years!"
The Institute of Chiropodists and Podiatrists (IoCP)

---
"Akileine celebrates its 80th birthday this year, and has been distributed in the UK by Canonbury for almost half its life.
I had the pleasure of visiting the Canonbury offices in Brackley once and ironically, it was the day after the Brexit vote. I remember everyone was shaken and asking lots of questions about the future.
We are proud to be represented by Canonbury and have enjoyed working with them over the years.
40 years is a great age for a company, and I wish Canonbury every success and further growth until the jubilee!"
Brice FROMION, Export Director, Laboratoires ASEPTA Monaco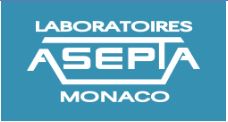 ---
"The beginning of a long collaboration.
In 1983, Hans Bakker visited the Berchtold company in Germany. He was offering upholstery materials for the podiatry sector and got into a discussion with Bernd Berchtold, the then owner of the company, about how difficult it was to make money with these materials.
At the time, Bernd offered Hans the chance to sell Berchtold's grinding machines in the UK. His reply was that the English didn't like German equipment.
So Bernd decided to give him one of the machines on the condition that he would show it to the chiropodists at the next exhibition. Unsuspectingly, Bernd Berchtold answered his phone shortly afterwards and had an excited Hans on the line asking for a delivery of 13 units.
That was the start of a long and successful partnership between Cannonbury and Berchtold.
We are delighted that the company is still proving its worth in the podiatry industry after 40 years and wish it all the best for the future."
Zoran Tasic, Chief Executive Officer

---
"Our longstanding relationship with Canonbury-Hans traces back to the year 2013 when Hans graciously paid a visit to our factory and acquainted himself with our products. Eager to verify the claims about our exceptional quality, he left no stone unturned. The encounter with Hans was an absolute breeze, owing to his impeccable command of the Spanish language and his endearing nature, characterized by kindness and a delightful sense of humor.
Since that memorable visit, our partnership with Canonbury has flourished effortlessly, characterized by a harmonious blend of camaraderie, professionalism, and ease. Together, we have traversed the years, celebrating notable sales triumphs and accomplishing significant milestones. Notably, we take immense pride in the fact that our Omega model armchair has achieved remarkable success as a top-selling item in the fiercely competitive English market.
However, our collaborative spirit extends beyond the realm of mere commercial success. We strive to forge a lasting bond with our customers, valuing their satisfaction above all else. In moments of challenge or setbacks, we remain committed to seeking intelligent and customer-centric solutions, ensuring that their needs are met and their expectations exceeded.
As we reflect upon our journey with Canonbury and the remarkable individuals that comprise its esteemed team, we express our deepest gratitude. The Lorman family, along with everyone at Namrol, eagerly anticipates the continuation of these fruitful partnerships for another decade, or indeed, for as long as they celebrate - be it 40 years or beyond. Together, we eagerly anticipate the countless shared moments and the limitless possibilities that the future holds."
Guillermo Lorman, Co-owner, Namrol Medical S.L.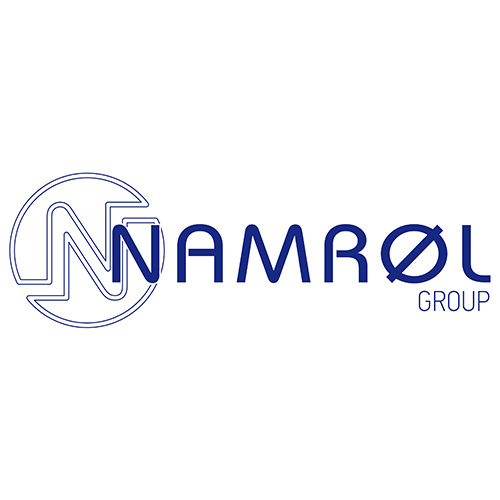 ---
"My heartfelt congratulations to all at Canonbury Products for achieving such a fantastic milestone in the journey of their success. From early days with modest premises in North London to an incredible facility in Brackley, Hans and the team have worked hard looking after customers, suppliers, and staff alike. It has been my pleasure to witness this achievement and I wish you all very happy 40th working anniversary."
Niall Dyer, Managing Director, Plinth Medical


---
"I want to congratulate Hans and the team for the 40 years in Business.
Dealing with the Canonbury team has been a pleasure in which we have developed a great partnership.
Their dedication to the industry and continuing to support the Irish market through ourselves post-BREXIT has been first class.
Their support to us over the time we have known them has helped us streamline our operations as far as possible which ensures we can continue to deliver the service that the customers want and expect.
I look forward to continuing to work closely with the team over the future."
Phil Deane, Managing Director, Orthorest Healthcare Limited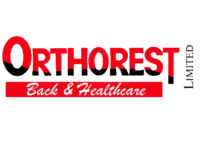 ---
"Hans Bakker is one of the most recognisable faces of UK Podiatry, and has built a business synonymous with quality, reliability, and trust. We were fortunate to work with the Canonbury team for a number of years as we launched our product Swift in the UK in 2015/2016. We achieved great success together and without their stewardship, knowledge, and creativity we would not have been able to build the platform necessary to launch our business globally. We owe Hans and his team a great deal, and more than anything we are proud to call him a friend.
Congratulations on 40 years of great work, from everyone at Emblation."
Jonathon Williamson, Chief Commercial Officer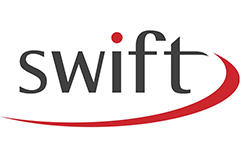 ---
"Swann-Morton would like to congratulate Canonbury Healthcare on their 40th year anniversary. We have enjoyed working with Hans and the Canonbury Team throughout that period, seeing them develop into the company that they are today."
Swann-Morton Limited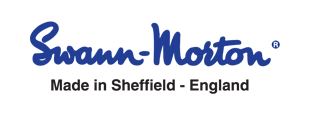 ---
"A couple of weeks ago I was sat lazily sunbathing on a cruise ship in the middle of the Indian Ocean, just off the coast of the Maldives, with an ice cold coke, life is good. I received an email asking if I wanted to say a few KIND words about Hans Bakker and Canonbury!
Apparently they are celebrating 40 years in business, a feat that I personally find both astounding and disappointing, in equal measure, given that I spent the majority of my working life trying to make them bankrupt!
Words Yes, of course…..but KIND ones?? That's going to be tough!
What is however, very simple to emote, is that the words Canonbury, Chiropody, Podiatry and Hans should all feature in the same sentences, along with support, service, integrity, respect and passion. Those watchwords have been consistent throughout the 30+ years I've had the misfortune to know Hans. I know of no one within the trade who has his breadth of knowledge about the marketplace, or who has a similar worldwide contact list, whether that's purely coincidental with his love of trade gossip is obviously debatable.
In closing, the best demonstration of how I feel about Hans and Canonbury @ 40, is in actually writing this, after all it's paradise outside, I've half a can left to drink, and a free drinks package for more!……and I dragged myself from my retirement. There were many years in our relationship where I wouldn't have given him 30 seconds, let alone be pleased and proud to offer 30 minutes."
Darren Sandy, ex-Managing Director, DLT Podiatry Supplies
---
"Our business has known Hans for many years and I've known him, and of course Canonbury Products, for some 35+ years now having first visited him in his Ada Street premises in the middle of a very busy London suburb. The prestige offices, warehouse and surrounds of today are perhaps a stark contrast to those early days but one thing has not changed – Hans's commitment to making sure his customers are completely looked after. Hans has a great saying when it came to keeping his Podiatry and Chiropody products in stock to meet his valued customers needs, "I cannot be like a pub without beer". A saying that has served him well over the years. A serious businessman, entrepreneur and always the gentleman and usually armed with a funny story or a joke to make you smile. Congratulations, on 40 years of Canonbury, Hans and your hard working team."
David Wain, Managing Director, Cuxson Gerrard & Co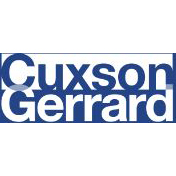 ---
"As one of the co-owners of hadewe in Germany, I've known Hans for almost 25 years, and Simon also for over 15 years now. We have been blessed to supply Canonbury with podiatry and foot care drills for a long time, and it is good to have a loyal and successful business partner. In today's world it is not to be taken for granted to continue such a partnership for over a quarter of a century. Hans Bakker has always been a visionary, some-one who is able to "come up with an idea" and see it through, guide its development, and ultimately accomplish the finished result… be it a product, a process, or the growth of his company itself. He is a charming, humorous and always friendly gentlemen, who speaks over half a dozen languages and is always looking for improvement. For many of us Hans is synonymous with Canonbury… he is Canonbury. But he would be the first to tell you that he couldn't have done it on his own, because he understands the value of good partners and a good team. Therefore, it is good to see Simon Wheeler continuing Canonbury's legacy, and also add his own visions and improvements not only to the company, but to the foot care industry as a whole. Again, I am blessed to have known them for such a long time, and I wish Hans, Simon and the whole Canonbury team the best for the next 40 years!"
Chris Menzel, co-owner, Hadewe GmbH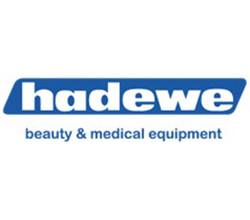 ---
"When Simon approached me and asked if I would like to say a few words about Canonbury's 40th anniversary, I couldn't say no.
Having worked for many years as a competitor to Canonbury, I was always in admiration at the way they conducted themselves. Everything about the company and their staff was quality. From their stand designs to their catalogue, everything was done properly which was frustrating as a competitor! Nobody sums up the professionalism of the company more than the founder Hans. He seemed to have the Midas touch with customers giving them the very best service at a personal level. I would often chat to Hans at trade shows & conferences where he would make you feel at ease whilst discussing many Podiatry issues, as well as a joke or 2 thrown in. Congratulations Canonbury for being the market leader in every way."
Mark Lawrie, ex-Business Development Manager, DLT Podiatry Supplies; Managing Director, Podonics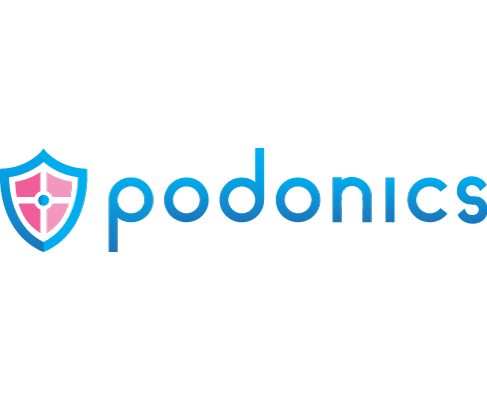 ---
"Congratulations on 40 years in business with Canonbury.
When I first started attending podiatry conferences Hans and Simon were very generous with their time, making me feel welcome at a time when I knew no-one. Thank you.
Since those early days Hans has become a friend. I enjoy our conversations, especially listening to the Dutch perspective on our English way of life! He is a true gentleman. Congratulations on the 40 and good luck to the next 40."
Charles Denton, Managing Director, DB Shoes Ltd.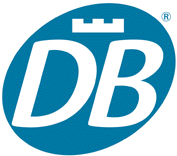 ---
"I remember the days when Hans turned up with a monogrammed tablecloth and we all thought 'Gosh, that's professional'. Now when I look at the Canonbury stand at conference, I can see how far Canonbury has come in terms of professionalism and growth over the years. This is reflected in the profession we all serve. Podiatry is now a dynamic profession offering a wide variety of opportunities for the clinician. Canonbury has grown alongside and is able to boast an enviable reputation for quality of product and customer service."
Gareth Hicks, Bailey Instruments Limited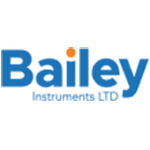 ---