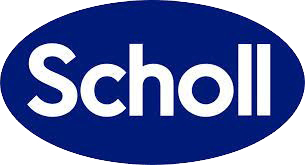 With over 100 years of expertise in footcare, Scholl have established themselves as a truly leading supplier of footcare solutions.
With a range of specialist products including insoles, fungal treatments and blister plasters, Scholl products have been designed to provide solutions to your patients' most common needs and foot conditions.
In addition to treatments in clinic, the Scholl range can be retailed to your patients' for use at home, great for your patients and a great way to add additional revenue to your practice.
Our in-house Podiatrist, Michelle Gibson, has carefully selected a range of Scholl's tried and tested products to ensure we offer only the very best products, right for you, your practice, and most importantly, your patients.