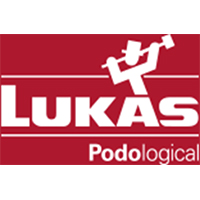 Founded in Engelskirchen, Germany, with over 80 years of experience, Lukas Podological are a family-owned manufacturer and supplier of abrasive caps, proudly supplied by Canonbury since 2018.
Lukas Abrasive Caps provide an efficient removal of callus, remarkably faster and more gentle than comparable instruments.
Requiring the need for only slight pressure, Lukas Abrasive Caps promote fatigue free working and a reduction in stress to the skin.
Single-use and hygienic to prevent contamination, ensuring your patients feel safe and comfortable.