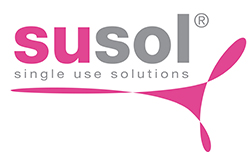 Manufactured by Bailey Instruments, the Susol range of single use Podiatry instruments have been designed to reduce patient risk and increase practitioner productivity.
The patented range of Susol instruments have been developed alongside Podiatrists with the aim of reducing RSI caused by nail cutting.
The range features a wide selection of single use instruments including Burrs, Files, Nippers, Podiatry Tools, Gauze Applicators and our best-selling Podiatry Packs, including Nail Care Sets and Nail Surgery Procedure pack.