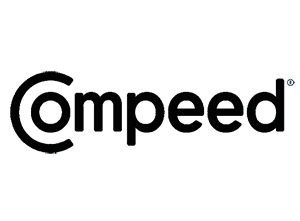 A must have to stock in clinic, the Compeed range of blister plasters offer a wide variety of specialist solutions to help prevent blister development or speed up the healing process of your patients blister complaints.
Compeed blister plasters contain an active hydrocolloid gel technology to provide cushioning, pain relief and an protective environment for blisters to heal.
In addition to plasters, the Compeed blister range also features an anti blister stick, designed specifically to reduce friction on your patients' feet, helping to prevent blister formation.
The Compeed range can also be retailed to your patients' for use at home, providing a great way to add additional revenue to your practice.