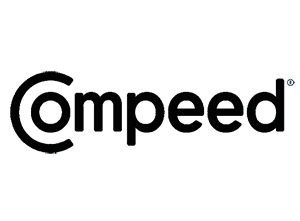 A must have to stock in clinic, the Compeed range of blister plasters offer a wide variety of specialist solutions to help prevent blister development or speed up the healing process of your patients blister complaints.
Compeed blister plasters contain an active hydrocolloid gel technology to provide cushioning, pain relief and an protective environment for blisters to heal.
In addition to plasters, the Compeed blister range also features an anti blister stick, designed specifically to reduce friction on your patients' feet, helping to prevent blister formation.
The Compeed range can also be retailed to your patients' for use at home, providing a great way to add additional revenue to your practice.
Read Our Latest Blog Posts
In this blog, we'll explore the crucial link between diabetes and foot complications. We'll provide practical diabetic foot care tips and useful advice on helping patients to choose the right shoes to reduce any complications that could be caused by diabetes.How does diabetes affect the feet?Diabetes and foot problems are closely linked...

Read more...

Friday, 20th October marked the eve of our remarkable roadshow, as the Canonbury team embarked on a journey to the Football ground in Reading. With the van loaded and spirits high, we set up our space, eagerly anticipating the arrival of delegates the next morning. As the sun rose on Saturday, final preparations were made, and our eager attendees ...

Read more...