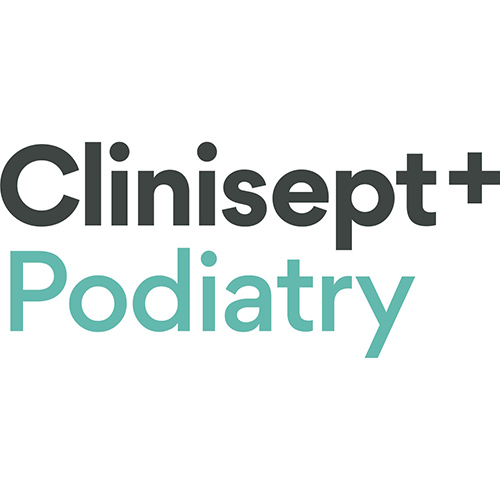 The next generation of skin cleansing for Podiatry treatments.
Produced by the award winning Clinical Health Technologies, Clinisept+ Podiatry re-writes the rule books of podiatric care, being the only skin cleansing chemistry to combine highly effective antimicrobial cleaning with absolute skin compatibility.
Unlike most skin cleansers which use harsh chemicals, Clinisept+ Podiatry takes a completely different approach, containing an advanced hypochlorous solution which replicates the chemistry of the human immune system. This provides highly effective cleansing and antimicrobial efficacy without causing toxicity, chemical residue or burn.
In addition to providing better hygiene and skin compatibility in the clinic, Clinisept+ Podiatry can be retailed to your patients for use at home, either following a procedure to aid recovery or as part of a daily hygiene regime. Great for your patients, and a great way to add additional revenue to your practice.