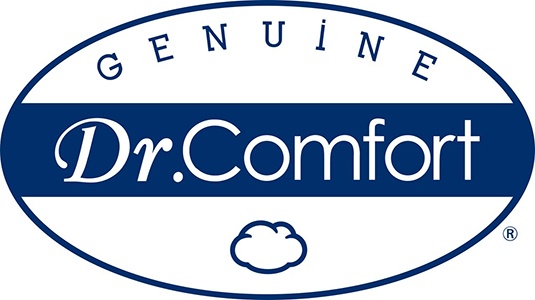 Founded in 2002, Dr Comfort ensures your patients' have correctly fitting footwear with a range designed specially for patient's with specific needs or for those with foot health concerns.
Based on over 30 years of experience, and designed in collaboration with professional podiatrists, Dr Comfort footwear features extra width and depth in the toe box and forefoot to relieve pressure from key areas of the feet, ideal for patients with diabetes or other foot health conditions.
In addition to footwear, the Dr Comfort range also features a selection of compression socks, combining function, fashion and comfort for both preventative and therapeutic support.
Retailing Dr Comfort is also a great way to add additional revenue to your business. For more information on Dr Comfort request more information HERE