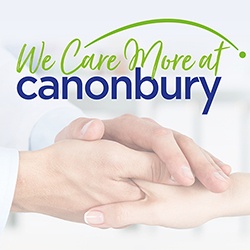 At Canonbury We Care More about offering our Practitioners the best possible service, from our order day one before 3pm for next day delivery, the largest stock holding in the UK Podiatry sector and of course added value through the support we provide to our memberships and associations, giving back through our education & CPD programmes, webinars and charitable contributions, product promotions, special offers and discounts.
Therefore, we've launched our We Care More campaign to look at every possible way to help you through this #CostOfLivingCrisis and to this end audited our entire range of products and wherever possible offer you the most competitive pricing. This being the case all products within our Outlet Section fall outside any pre-agreed price file discount structures, promotional & discount codes unless specifically issued by Canonbury for Outlet products and pricing.
Read Our Latest Blog Posts
In this blog, we'll explore the crucial link between diabetes and foot complications. We'll provide practical diabetic foot care tips and useful advice on helping patients to choose the right shoes to reduce any complications that could be caused by diabetes.How does diabetes affect the feet?Diabetes and foot problems are closely linked...

Read more...

Friday, 20th October marked the eve of our remarkable roadshow, as the Canonbury team embarked on a journey to the Football ground in Reading. With the van loaded and spirits high, we set up our space, eagerly anticipating the arrival of delegates the next morning. As the sun rose on Saturday, final preparations were made, and our eager attendees ...

Read more...