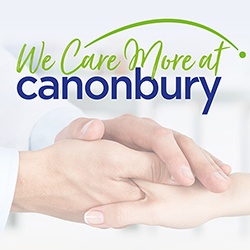 Over the past 40 years Canonbury have cared for their practitioners, suppliers and employees adhering to the highest standards of clinical service and values, product availability and the largest stockholding in the UK.
The #CostOfLivingCrisis is hurting us all, so it's time for Canonbury to step up once again and Care even More!
As a result we've launched our We Care More campaign focusing on delivering more value, more promotions, more discounts, more profit for our practitioners and customers with a raft of support into the foreseeable future, so watch this space for tremendous value offers and more, and why are we doing this?
Because We Care More at Canonbury & Simply Feet!
Category: We Care More offers
Read Our Latest Blog Posts
In this blog, we'll explore the crucial link between diabetes and foot complications. We'll provide practical diabetic foot care tips and useful advice on helping patients to choose the right shoes to reduce any complications that could be caused by diabetes.How does diabetes affect the feet?Diabetes and foot problems are closely linked...

Read more...

Friday, 20th October marked the eve of our remarkable roadshow, as the Canonbury team embarked on a journey to the Football ground in Reading. With the van loaded and spirits high, we set up our space, eagerly anticipating the arrival of delegates the next morning. As the sun rose on Saturday, final preparations were made, and our eager attendees ...

Read more...