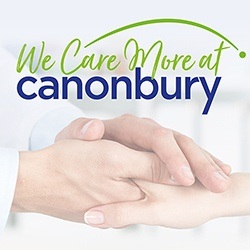 The #CostOfLivingCrisis is hurting us all, so it's time for Canonbury to step up once again and Care even More! Read More
One of the ways We Care More at Canonbury is by offering continuous support and advice for you and your business, especially through these challenging financial times.
Retailing high quality products ensures your patients are purchasing the correct products to complement your treatment, as well as providing an additional, easy and low-cost revenue stream for your practice. Whether it's from your clinic or out on visits, this brings an additional service to your patients and the profits gained can be used to help update your practice or reward yourself and staff.
Utilising clinic space with a simple display of products, either in your treatment room or reception, can draw interest from your patients without the need to hard sell. With our fast service and large stocks, you don't even have to hold stock if you don't wish to, we'll look after all of that for you!


Category: We Care More offers